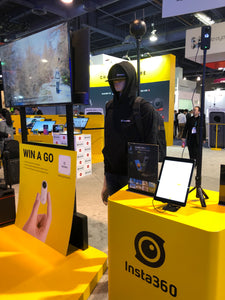 3 Feet Above Your Shoulders with The Monopole Backpack
Position a 360 camera an extra 3 feet above your shoulders with the Monopole Backpack your camera can explore the scene from an elevated perspective. Featured at CES 2020 at Insta360's booth the Monopole Backpack, the only backpack with a monopole with the Insta360pro 2. Made to order at GimbalGuru.
Pick up the Gimbal Bag for $40.95. Check out our blog to watch a video featuring, fun ways to use the Slypod $499 or Slypod E $299. Pictured Gimbal Bag with AirCross 2, an iFocus M, Sony A6300 with Sony 16-35mm lens.
---