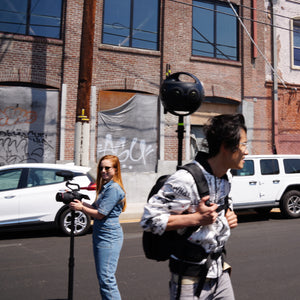 The Monopole Backpack $299
Monopole Backpack CreatorUp
Limited Production Monopole Backpack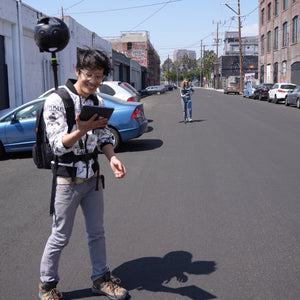 Monopole Backpack $299
The Monopole Backpack is the only backpack with a built in 39-inch (99cm) monopole. Use the built in monopole to raise the camera all the way up for an aerial view or keep the camera low to simulate a human perspective (POV Shot). The monopole of the backpack can support up to 10lbs/4.5kg. 
Learn more about the Monopole Backpack.
The Monopole Backpack $299
The Monopole Backpack has a 39inch monopole that allows an operator to position their camera an extra 3 feet above their shoulders. 
Buy a Gimbal and Get a Video Chat Setup
When you purchase a MOZA Air 2, MOZA AirCross 2, or MOZA AirCross. Get a 15min video chat setup with one of our Gurus. After the purchase of the gimbal, we will contact you to schedule a time.