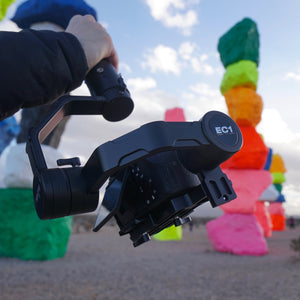 Adventure time with Beholder EC1 gimbal stabilizer and travel case!
  Heading out for an adventure and want to bring your new best friend, Beholder EC1? You're in luck! Beholder EC1 is travel friendly and easily fits into a backpack!  Even better, when purchasing the EC1 from GimbalGuru.com, a convenient travel case is included to ensure your stabilizer is always out of harm's way.
  The EC1 can run for an incredible 20 hours on a single charge of the three 18650 lipo batteries. The stabilizer is tool-less with a four axes adjustable gimbal. The Beholder EC1 gimbal is highly adjustable, easy to balance, and has reference markings on each axis.
Read about all the extensive features and pick up your Beholder EC1 today for $898! 
Enjoy!
-Guru
---