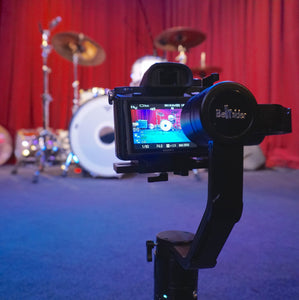 Bang the drum for Beholder EC1 gyro stabilizer benefits!
  Happy Monday!  Start your week right by choosing Beholder EC1 as your new camera stabilizer! 
  The Beholder EC1 Camera Stabilizer is the next evolution in the Beholder stabilizer family. With a built in OLED status display, and 20 hours of battery life, the EC1 can offer professional event videographers a compact stabilizer that has incredible endurance. The EC1 can support up to 4.5 pounds of camera, opening up an impressive range of camera body types, lens adapters, and lenses. The stabilizer is tool-less with a four axes adjustable gimbal. The gimbal, is highly adjustable, easy to balance, and has reference markings on each axis. 
Enjoy!
-Guru
---