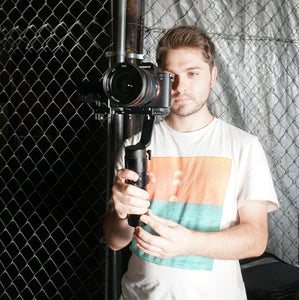 Beholder EC1 Special & How To Point and Lock Video!
  This filmmaker is focused on getting the perfect shot with assistance of his Beholder EC1 camera stabilizer! For a limited time, receive a FREE MS1 charger and FREE Dual Grip Support Stabilizer with any Beholder EC1 purchase! Enter SPOOKTACULAR SALE at checkout!
  Another special available right now is wany purchase of the Zhiyun Crane basic kit will include a FREE bluetooth remote! 
Check out this video on how to use the Beholder EC1's Point and Lock Mode! 

 -Guru
---