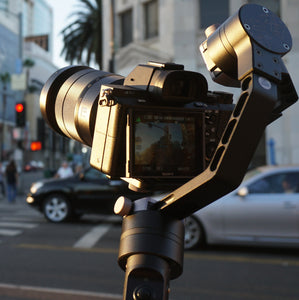 Get rock steady with encoders in your camera stabilizer!
  Is your camera footage a bit on the rocks? Well, go steady with a camera stabilizer that features encoders! Encoders are accurate, quick to respond to change, and offer up to 6 times the battery life for a more user friendly experience. 
  Check out the best in camera stabilization from GimbalGuru.com like the Zhiyun Crane or the Beholder EC1! 
---