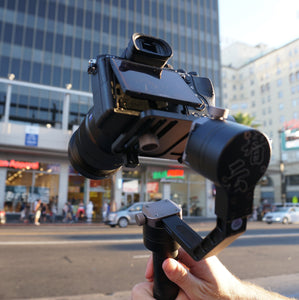 New video! Setup Zhiyun Crane bluetooth remote control app for iOS and Android!
  We had been hinting at a new video to come, and it's here to guide you through the setup process! 
Learn how to connect to the wireless bluetooth remote control smartphone app for iOS and Android! 
  In this video, our Guru goes over how to download the Zhiyun Assistant, connect the crane to the smartphone, functions of the app, Monitor Tab, Control Tab, Calibration Tab, Upgrade Tab, and how to change advanced settings under the Settings Tab. Lastly, it will walk the user through the steps on how to set up camera control system.
Enjoy!
-Guru
---