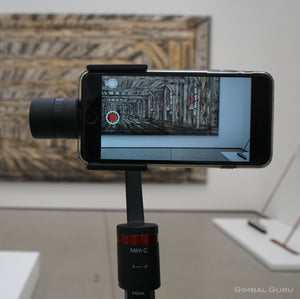 Using the MOZA Mini-C Smartphone Stabilizer and iPhone 7 Plus to remember an art museum visit!
MOZA Mini-C stabilizer makes the dream of creating professional looking photography and video a reality by using just your smartphone! 
  MOZA Mini-C smartphone stabilizer opens the doors to new filming possibilities on your phone. 360° of rotation on a yaw axis gives your phone a variety of shooting options. Hold the gimbal horizontally to let it automatically rotate to the vertical shooting mode. Now you can capture steady, smooth videos in cinema-grade quality for live streaming!
  MOZA Mini-C works with all iPhones and most Androids, including the iPhone 7/7 Plus, iPhone 6S/6S Plus, Samsung S7, Huawei P9, and Sony Z5.
  Check out this example of steady footage of a forest adventure using iPhone 7 Plus and the MOZA Mini-C:
---