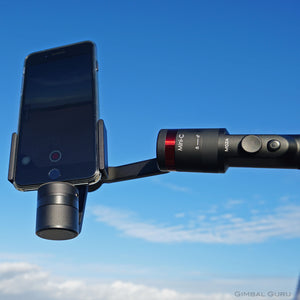 VIDEO: Get the best footage with these easy tips for filming with MOZA Mini-C Smartphone Stabilizer!
  Check out these tips for getting the best footage with your MOZA Mini-C Smartphone Stabilizer!
  The adjustable camera clamp can accommodate a variety of smartphones. The clamp is compatible with all iPhones and most Androids smartphones, including the iPhone 7\7 Pus, iPhone 6S\6S Plus, Samsung S7, Huawei P9, and Sony Z5. 
  Powerful motors with embedded encoders provide precision control, combined with advanced technology and built-in software that enables you to smartly control your camera and the gimbal with the handgrip or MOZA App.
Enjoy!
-Guru
---