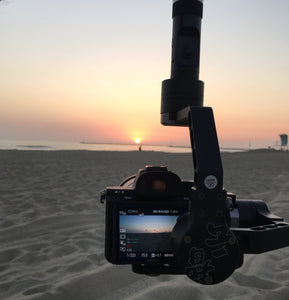 Zhiyun Crane Camera Stabilizer Review, is the Best Camera Stabilizer Under $1000?
Is the Zhiyun Crane Camera Stabilizer the best camera stabilizer under $1000? Make that decision for yourself after watching this review, and reading our blog. Just a few corrections to be added to Fenchel & Janisch review of the Crane. Battery Life is 6 hours, some accessories can be attached to the camera setup just depends if it will balance out or the stabilizer can compensate. A stabilizer with encoders is a bit more forgiving on balance because its motors can provide higher torque output and spot on stability. Also all of the Cranes sold by Gimbal Guru come with the Zhiyun Wireless Bluetooth Remote, and a dedicated quick charger, all for $749.99. We want our customers to have the best user experiences with our stabilizers.
Wanna see what the sunset looks like in 4K running up and down through ocean waves and sandy beach. Check out the Gimbal Guru Youtube Channel for our new 4K videos. Featuring Zhiyun Crane Camera Stabilizer, A7SII with Zeiss 16-35.
Available and shipping out 5 days a week, the amazing Zhiyun Crane from Gimbal Guru for $749.99. Pictured Crane with Sony A7SII 16-35 Zeiss Lens. The Crane is one of the most advanced camera stabilizers on the market with built in encoders for industry leading stability.
---