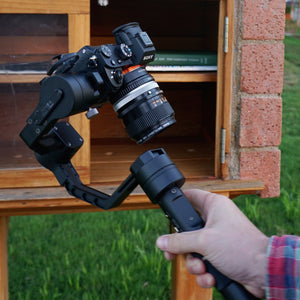 Zhiyun Crane gyro stabilizer twists and shouts at a reduced price!
  Twisting and turning for that perfect shot with Zhiyun Crane camera stabilizer! Available at the reduced price of $589 for a limited time. Get it before its gone! 
Featured in the photo is the Zhiyun Crane, Sony A7Sii and 16-35 lens.
---