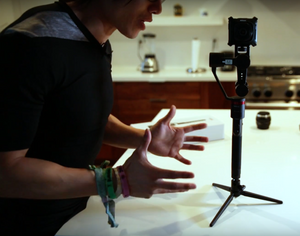 Check out this Guru 360 Camera Stabilizer unboxing video by CreatorUp!
  We love this Guru 360 unboxing video done by CreatorUp!
  In the video you can watch the product unveiling, how to correctly balance the gimbal, test footage from Guru 360 stabilizer, and side by side comparisons of footage with and without using the stabilizer! Thank you to CreatorUp for this video.
  Subscibe to the CreatorUp YouTube channel and follow their Facebook page for more great material!
Order a Guru 360 Camera Stabilizer today for $299!
Enjoy!
-Guru 
---