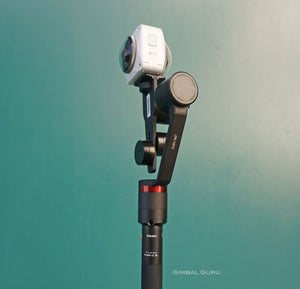 Top 10 Tips for Stabilizing 360 Video with Guru 360 Camera Stabilizer!
  Learn all the essential tips and tricks on how to stabilize 360 / VR video with the Guru 360° Camera Stabilizer in this helpful video from YouTube page CreatorUp!   Just a few of the included tips are how to balance and calibrate Guru 360, how remotely control the Guru 360° Camera Stabilizer with MOZA assistant mobile App,  and how to clean up audio from a 360 video camera!
   Thank you to CreatorUp!
---