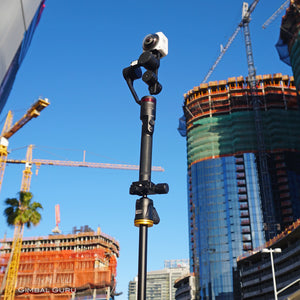 Up, up, and away with Guru 360° and Kodak Orbit 360 4k!
Up, up, and away with Guru 360°! The Guru 360° is the first affordable gimbal stabilizer to offer unobstructed views for 360° cameras! The problem with the current generation of camera stabilizers is the design of the gimbal. The older gimbal design obstructs the view of the 360° camera due to the position of the tilt and roll motors. The Guru 360° gimbal design ensures 360° cameras have optimal viewing angles with little to none of the gimbal's profile visible in the video!
   Watch this great setup video full of tips on getting the most out of Guru 360°! Thank you to Hugh Hou from CreatorUp! 
---