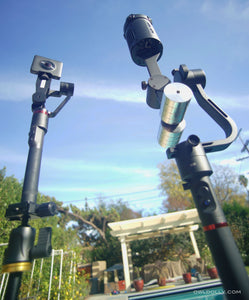 Black Friday Deals Are Coming!
Right at the heels of Thanksgiving comes Black Friday! Owldolly can't wait to celebrate by bringing you some unmissable discounts and bargains! 
No code needed, while supplies last.
20% off Somita St-650 tripod or St-333 tripod. 
Use code "tripod"
50% off a Gimbal Bag, with the purchase of a MOZA Air. 
Use Code "gimbalbag" for 50% off.
Stay tuned in for another big deal that we will announce on Black Friday!
-Owldolly
---