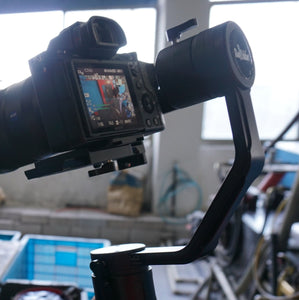 Countdown to the restocking of Beholder EC1
  Beholder EC1 camera stabilizer will be delivered and restocked by the end of the month.  In the meantime, you can pre-order your EC1 to ensure speedy delivery as soon as the incoming shipment arrives.
  The Beholder EC1 Camera Stabilizer is the next evolution in the Beholder stabilizer family
. 
With a built in OLED status display, and 20 hours of battery life, the EC1 can offer professional event videographers a compact stabilizer that has incredible endurance. 
The EC1 can support up to 5 pounds of camera opening up an impressive range of camera body types, lens adapters, and lenses. 
The quick release plate has been upgraded to the 577 quick release plate standard.
-OwlDolly
---