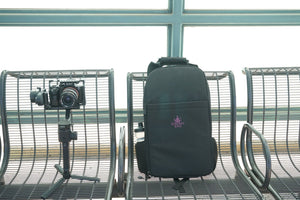 Get Introduced to the MOZA AirCross 2 Functions
While you wait for the week to start, check out the functions of the MOZA AirCross 2. Get the best Gimbal Backpack for urban adventures, traveling, and conventions. Use code "BacktoSchool" to get $15 off the Gimbal Bag for $45.95 while supplies last.Did you know the Blackmagic Pocket Cinema Camera 4K, and 6K can work with AirCross 2. The AirCross 2 has a 7lbs payload. Pictured the Gimbal Bag, AirCross 2, Sony A7SII in a Nitze Camera Cage.
Get introduced to the MOZA AirCross 2 function in this short tutorial video.
---