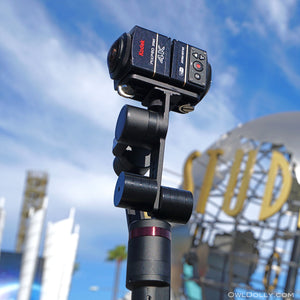 ImmersiveShooter.com: "Guru 360 Gimbal-Should it become a part of your day-to-day kit?"
  Sarah Redohl has published an in depth review and assessment of Guru 360 Gimbal Stabilizer for ImmersiveShooter.com. The article includes video of stabilized vs unstabilized footage, how she sets up and calibrates, counterweights information, app use, and why Guru 360 has become a staple in her everyday use. Its a great, informative write up with a flare of humor to make for an even better read! Thank you very much to Sarah Redohl! 
Order a Guru 360 Gimbal Stabilizer today and start your journey into 360 footage!
Enjoy!
-Owldolly
---