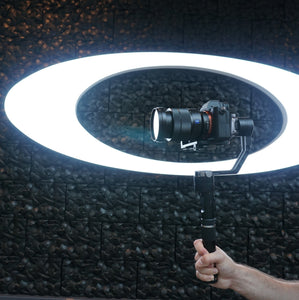 Light up your life with the new Zhiyun Crane!
  The solution to unstable filming has been illuminated! Zhiyun Crane camera stabilizer is a smooth resource now available from Owl Dolly!
 Zhiyun Crane helps any aspiring filmmaker or photographer develop their artistic vision without needing to haul around extra baggage. 
The gimbal of the Crane is fully adjustable, to make adjustments requires no tools, and when needed a lens support can be attached.
  Unique to the Crane is the CCI, Camera Control Interface. This interface allows a user to control from the handle of the Crane, camera shutter and zoom.  Users can wirelessly control the Crane with an amazing app developed by Zhiyun's engineers for iOS and Android OS. The App gives the user the ability to remotely control the stabilizer, change pan/tilt speed, and update firmware all wirelessly from a mobile device.
  Available now for $649.95!
---