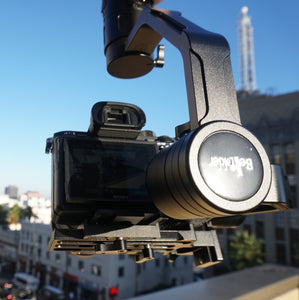 Need help with your Beholder EC1? Watch our setup video or reach out to us!
  Owl Dolly customer support always looks forward to hearing from our creative minded clientele! Thats why if you ever need assistance, we're here to help! 
  Technical support is available Monday through Friday and we offer a one year manufacturer's warranty provided by TRD and handled through OwlDolly.  Our website, owldolly.com, features an extensive Frequently Asked Questions page where many artists have found their problems answered.  If the FAQ does not help, email us at  Sales@OwlDolly.com with your questions and order number.  In the case more help is needed, contact us at the phone number (424) 235-4695.  
  If you're not quite ready to reach out, enjoy learning more about your Beholder EC1 with this helpful and informative Beholder EC1 Camera Stabilizer Setup Video! 
  We always welcome our fellow photographers and film makers to share their projects with us! We may feature your work on our Facebook page and blog!
Enjoy!
-Owl Dolly
---