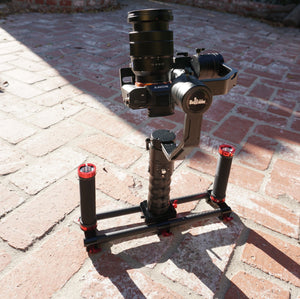 October SPOOKTACULAR Beholder EC1 and Zhiyun crane camera stabilizer offers!
  Purchase a Beholder EC1 and get the Beholder Dual Grip Stabilizer Support AND a MS1 charger for FREE. Total cost equals $898.99 which is over $150 in savings! Enter "SPOOKTACULAR SALE" at checkout! This deal is so good its scary. 
  Another special we are currently offering is with every Zhiyun Crane purchase, receive a free Bluetooth Remoter for only $649.95. Deals end October 31st!
  Take advantage of these deals before 
they're gone!  
Enjoy!
-OwlDolly
---