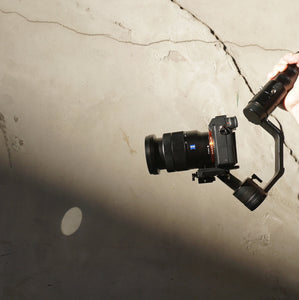 Price cut alert! OwlDolly sale on DS1 Stabilizers and Quick Release Plates!
  Hot on the tail of announcing the Beholder Dual Grip Stabilizer Support was back in stock, we now present to you some more great news! Music to every consumer's ears: SALE!
  First off, the prices of Quick Release Plates for both the DS1 and MS1 have been slashed!  Next, is the big news for your budget. The Beholder DS1 Camera Stabilizer, originally priced at $755.90, has been reduced to $699.95! 
Now included with each DS1 is a micro USB charger that can charge the batteries in 5 hours. An already affordable choice, the DS1 has just become more finance friendly. 
  The DS1 is compact enough stow in a backpack along with gear such as a camera, lenses, and other accessories. For a small film crew trying to squeeze the most out of a day or for a solo filmmaker limited to what they can carry, the DS1 is the perfect choice. 
https://www.owldolly.com/collections/beholder-ds1-camera-stabilizers/products/beholder-ds1-camera-stabilizer?variant=14551066180
---