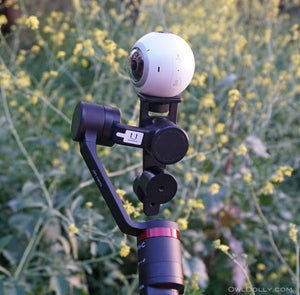 Results are in! Guru 360 and Vuza 3D 360 camera are a match!
  Thanks to 360Rumors.com, we have some great footage of Guru 360 at work with a Vuze 3D 360 camera! The first video in this post is a demonstration of balancing the Vuze with the Guru 360.  Then, we continue to the second video to see what the footage looks like!  Thank you to 360Rumors.com for these!
Now, onto the stabilized camera footage!
Check out 360Rumors.com to read their recent review of Guru 360, directions on setup, and read about on all things 360! 
If you haven't yet, order a Guru 360 today to experience it for yourself for $299! 
Enjoy!
-OwlDolly
---