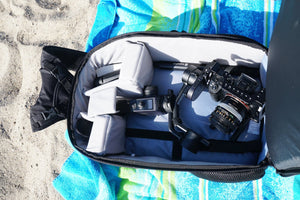 Slypod Video and $15 Off the Gimbal Bag
Use code "Summer" to get $15 off the Gimbal Bag. Get a Gimbal Bag for $44.95 while supplies last for your new AirCross 2.  Pictured  AirCross 2, Sony A7SII in a Nitze Camera Cage. 
The Slypod is almost here, check out this cool video on the Slypod.
---