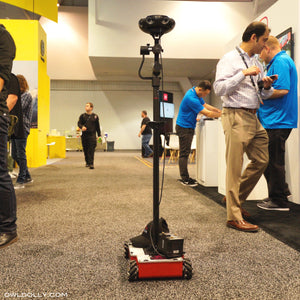 VRLA Is Coming! Visit Our Booth May 4th and May 5th!
We're excited to announce we will be at the upcoming VRLA expo! VRLA is the world's largest immersive technology festival at the Los Angeles Convention Center. 
Visit us at booth 801 to learn all about our products in person like Guru 360 Air, Guru 360, and to checkout the new Guru 360 Rover!
The show starts Friday, May 4th at noon to 7pm then continues Saturday May 5th at noon to 7pm.  
Take a look at this map to find our booth:
We look forward to meeting you!
For more info and where to get tickets, visit VirtualRealityLA.com. 
-Owldolly
---