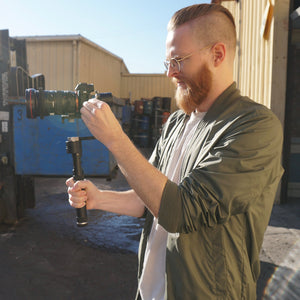 Zhiyun Crane gyro stabilizer special discount code for filmmakers!
Another film maker hard at work! With Zhiyun Crane, one can focus on their craft instead of dreaded technical difficulties. 
  The Crane is packed full of premium features such as 5-way analog joystick built into the handle, more than 360° of rotation on all 3-axis, wireless remote with built in 5-way analog joystick, camera zoom and shutter control, 6 hours of battery life, and an app for iOS and Android OS.
  Use code "60off" at checkout to get $60 off your purchase of a Zhiyun Crane 3-Axis camera stabilizer!
---